Y-pack packaging technology Co., Ltd.
Y-pack packaging technology Co., Ltd. (广东恒信源智能装备有限公司)was established in 1995 and has been in the packaging equipment field for 25 years. Over the years, the company has become one of the most mature manufacturers in designing , manufacturing and selling packing cartons machine and packaging production lines through continuous technological accumulation. At the same time, our company is president unit of Guangdong Food and Packaging Machinery Industry Association and has a leading position in this packaging industry.

Our company covers an area of more than 10, 000 square meters and is a national high-tech enterprise integrating research and development, production, sales and technical services. The research and development organization of the company has been recognized by Zhaoqing Municipal People's Government as Zhaoqing Intelligent Packaging Machinery Engineering Technology Research and Development Center. The company has successively obtained more than 50 national patents in the field of packaging machinery, with more than 30 research and development designers and leading equipment and facilitie in the same industry.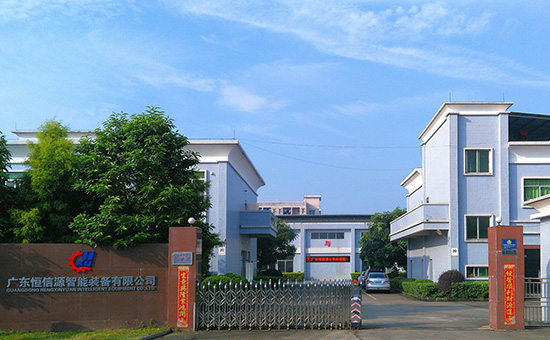 Our company's products are involved in:
1. Automatic bagging machine
1.1. Automatic pillow bag packing machine;
1.2. Automatic four-side sealing machine
2. Automatic box packing machine
2.1. Horizontal box packing machine (2.1.1 Automatic hot glue box packing machine; 2.1.2 Automatic auto-lock bottom box and top box plugged-in packing machine; 2.1.3 Automatic plug-in box packing machine);
2.2. Vertical box packing machine
3. Automatic folding machine
3.1. High-speed folding machine (Automatic world cover folding box machine);
3.2. Automatic flying machine box folding machine
4. Automatic carton packing machine
4.1. Automatic carton opening machine (4.1.1 Mechanical unpacking; 4.1.2 Cylinder type unpacking);
4.2. Automatic carton packing machine;
4.3. Automatic sealing machine
5. Automatic palletizer
5.1. Palletizer (Gantry palletizing; Coordinate palletizing);
5.2. Robotic hand (Handling robot)
6. Planning, design, manufacturing, installation and commissioning of the packaging production line, as well as the guidance of engineering and technical personnel to large-scale industrial production.
Our products are widely used in food, daily necessities, cosmetics, epidemic prevention materials, toys, electronic products, hardware, stationery, medicines, gifts industries. Also our products are sold to many regions and countries, such as the USA, Korea, India, Pakistan, Vietnam, Singapore, Malaysia, Taiwan and so on.

Y-pack packaging technology Co., Ltd. is based on creating value for customers and reducing costs! Reduce the manpower and material resources in the packaging process, and gain favorable comments from users with the characteristics of low energy consumption and high stability.

Customers from all over the world are welcome to build cooperation.