District government leaders came to our company for investigation and investigation
On October 20, 2020, Deputy District Head Liang Guobin from Zhaoqing High-tech Zone government visited our company for on-site investigation, investigation and guidance, accompanied by leaders from planning Bureau, Safety Supervision Bureau, city administration Bureau and fire department. General manager Comrade Wu Qinghai extended a warm welcome to the leaders.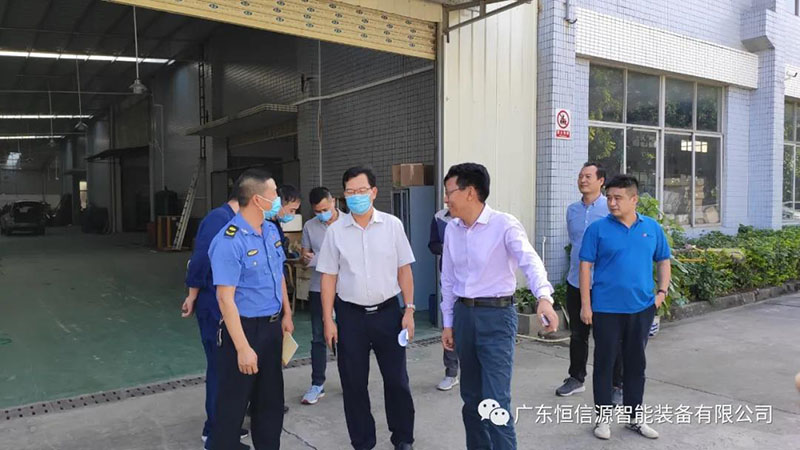 Deputy district head Liang Guobin and his party investigated and investigated the production management situation of our company.
At the symposium, General manager Comrade Wu Qinghai introduced the company's basic situation, business philosophy and development plan in detail, Deputy district director Liang Guobin affirmed our production and operation achievements, put forward some suggestions and requirements for production safety and other aspects, and encouraged us to do a good job in enterprise and play the social role of an excellent enterprise.